The greyhound bus stops at an abandoned gas station and I get out. I feel quite excited; this is my first visit to the Potato State, Idaho, to this small town, chosen randomly on a map. Today will be a day of adventure, discovery. A very different sort of day.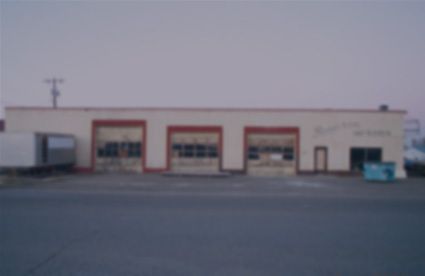 A woman leaves the bus at the same time I do. She stares at me. "You're not from here."
"No, I'm not. I'm just here for the day, to walk around, explore."
"Walk around?"
"Yes," I say. "Don't people normally do things like that?" I'm only joking, of course, but she doesn't smile.
"No. People don't do that sort of thing here. And after, what will do after?"
"Then I'll leave. There's a bus out at ten this evening."
"You'll spend the whole day waiting." She shakes her head, moves off.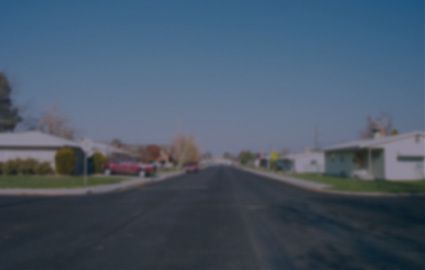 On a residential street, I see a man leaning on a car, smoking a cigarette. From the house behind him, I hear an ecstatic sort of music and people shouting, "Halleluia! Halleluia!"
I look at the man questioningly.
"Fanatics," he says. "They're all fanatics around here." He jerks his head in the direction of the house. "In there, it's a pile of shit."
Chucking his cigarette onto the road, he turns, heads for the door of his own house. I haven't even had the chance to ask him about potatoes.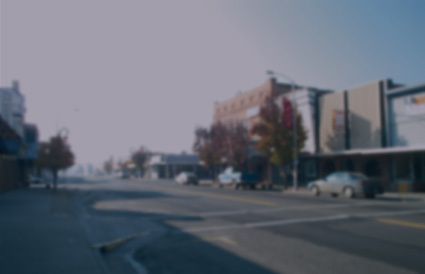 Here's the main street. Since it's Sunday, the sidewalks are empty except for a couple looking at washing machines in a display window. I approach and with a friendly smile (I enjoy being alone but don't mind conversation from time to time) ask if potatoes are still grown in the area.
The woman, hostile, won't answer, but the man reflects for a while, nods. "There used to be potatoes here. Once, this was a good place to grow them. But now there's not enough water. You can't grow anything without water."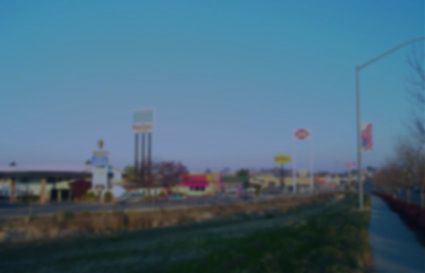 "Do they still grow potatoes in the area?" I ask the manager of the restaurant where I stop for a coffee. It's too cold to spend the entire day trailing around the streets.
"Potatoes?" The manager stares at me. "What potatoes?"
"Idaho is the potato state. This is where potatoes are grown, aren't they?"
"I have no idea," he says, annoyed; I'm not an important customer. "I don't know anything about potatoes. My restaurant is in this part of town, and in this part of town, we're in the hospitality business. Ever since the freeway came by here, we've been building hotels, restaurants and shopping centres. Here's where things happen. Who cares about potatoes?"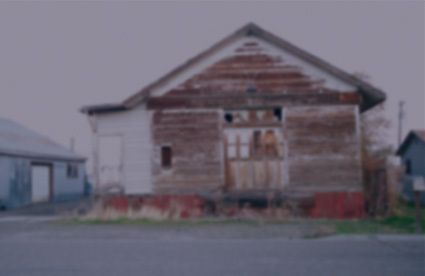 "Used to be a warehouse," says an old timer advancing along the road with small painful steps.
I examine the wooden building. "A warehouse? What sort of warehouse? For storing potatoes?"
The old timer nods, shuffles past me. "Perhaps. Perhaps. A warehouse for something, anyway. But that was back then, back then. Today it's not…"
His voice is caught by the wind.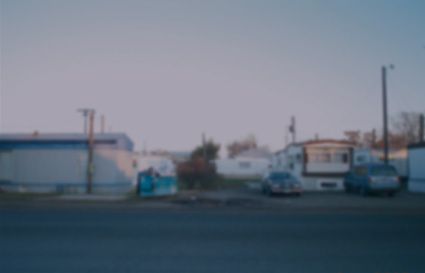 The door of a trailer opens and a blast of electronic music, the raucous laughter of a television audience, escape. A fat woman holding a sack of garbage emerges, waddles across the yard. Then sees me.
"Not very warm this evening," I say amiably. One should always address people in a friendly manner.
"Not warm at all," she answers, puts the garbage into a can, goes back to her trailer and closes the door. The electronic music and raucous laughter vanish.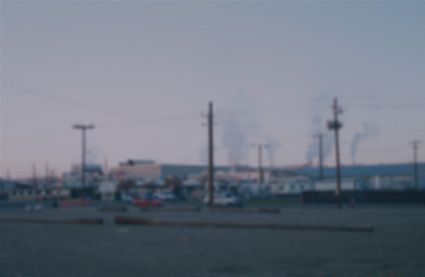 Here, finally, are buildings where something's happening: industry of some kind or another. Smoke rises into the purple five o'clock sky. I take out my camera, but within seconds, a woman — a guard of some sort — pops out of a little cement hut.
"No photos," she shouts. "You aren't allowed to take photos here."
Confused — this is only the outside of an industrial building and I couldn't spy on anything even if I wanted to — I put the camera back in my sack, ask politely what sort of a factory it is.
The guard stares with hostility. Then, deciding I'm not at all dangerous, says: "We freeze potatoes here."
"Potatoes?"
"Fries. French fries." She stops, looks worried, as though she's just committed an act of industrial treason.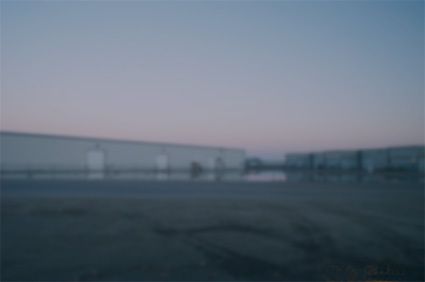 Further along the road, are more warehouses. Inside are more fries — potatoes that have been hacked, maltreated, abused, then frozen in their humiliation.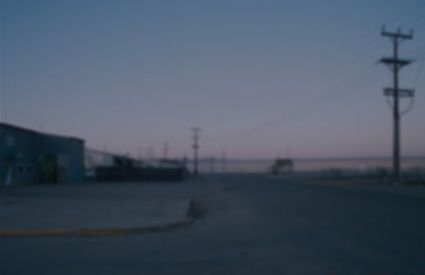 It's getting dark. I return to the bus stop. In two hours, I'll leave.